Odoo Live Chat
Application
Communicate live
with an expert
Qu'est ce que l'application

Live Chat de Odoo

?
---
Cette application vous permet de discuter en direct, via une fenêtre de discussion sur votre site web, avec vos clients et de connaître leur degré de satisfaction lié à votre échange. Cette application vous offre de multiples fonctionnalités pour faire vivre une expérience client adaptée à votre interlocuteur.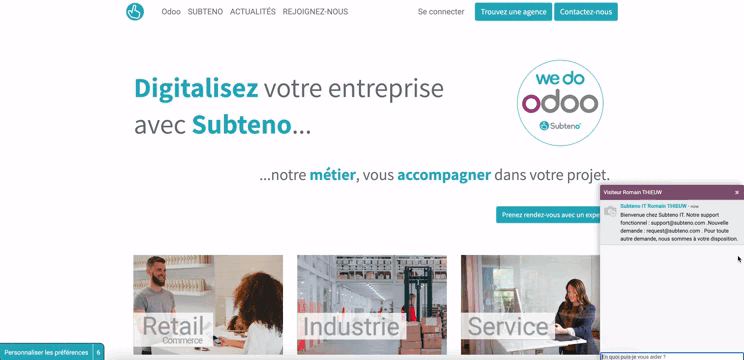 Instant
When converting, your chat exchanges are instantaneous.
This feature allows for smooth discussions.
Multi-Tchat
Odoo allows you to manage several discussions simultaneously in an efficient way by having access to the context of each discussion.
Group creation

You want to integrate an expert in your discussion ? With Odoo it's possible! You can add a collaborator who will help you to answer precisely to your user's request.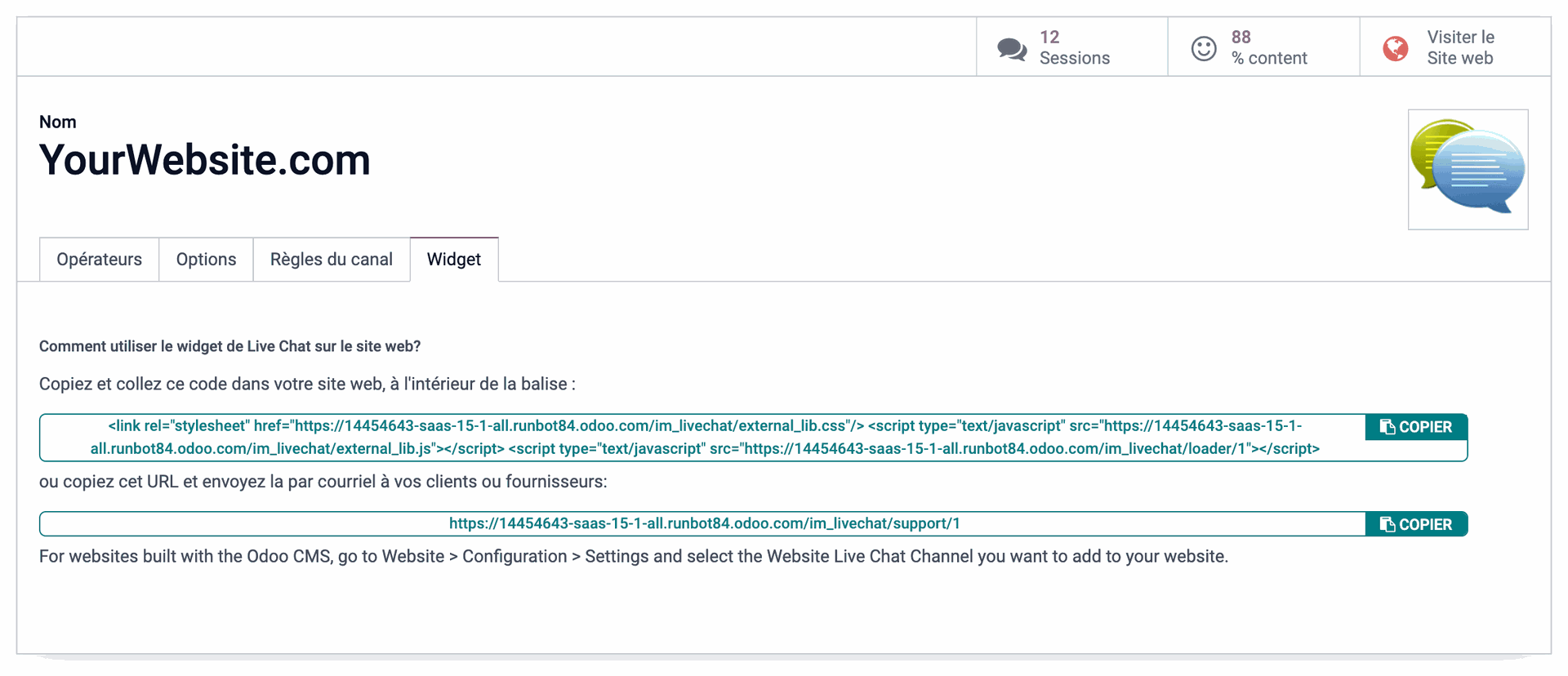 Manage your

audience
---
Odoo filters the country and the language of your users in order to allow you to adapt your sentence formulations to the specificities of each country.
Answer

at any time

!
---
Thanks to Odoo, you will be able to chat from any page of your interface, without having to leave it.
You will have access to the entire history of the conversation in order to keep in mind the context of the discussion and respond precisely to the request of your visitor.

Customer

satisfaction
---
After each exchange via Live Chat, you can set up a satisfaction evaluation to be filled out by your interlocutor at the end of the conversation. They can also leave a comment to indicate areas of improvement related to the customer experience.
Save time
in your answers
---
Do you have frequent questions?
Odoo offers you to create predefined answers in order to save time during your exchanges.

If your visitor is interested in your products/services, you can convert them directly into a lead in your CRM, which will create a record with their contact information.