Close your sales
in a few clicks


What is the

Point of Sale (PoS)

?
---
The Odoo Point of Sale application allows you to easily create customer sales baskets and then proceed to the collection. Linked to various Odoo applications, you will be able to automatically manage your stocks, make your inventories, create customer accounts...
Information:
The cashier system of a store, called PoS (Point of Sales terminal), allows to manage from a single platform the collections, stocks, sales, loyalty programs...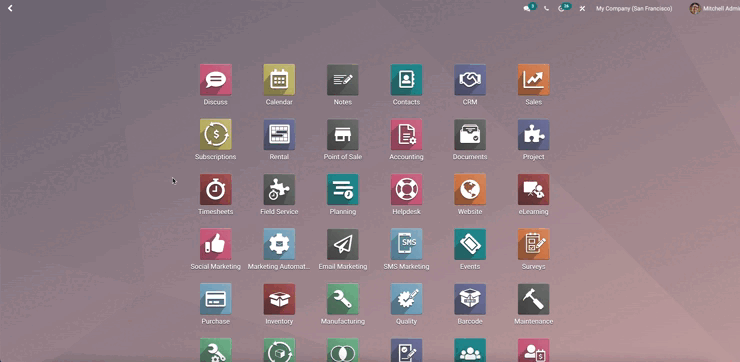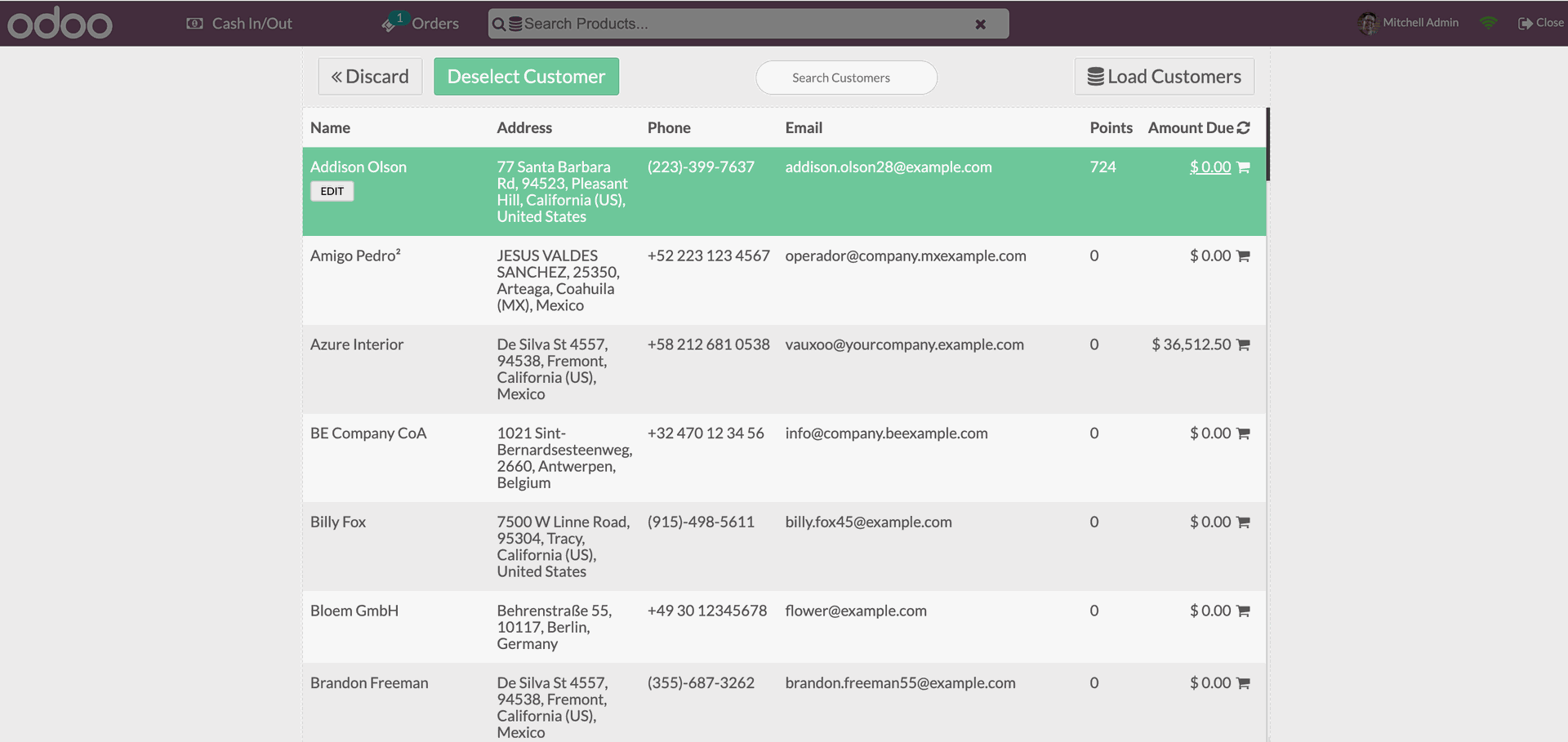 PoS

features

with Odoo
---
The PoS allows you, from a single interface with an uncluttered design, to perform multiple interactions in a few clicks:
● Record returns of items in your inventory.
●. Realize your cash receipts
● Create and/or retrieve a customer account
● Link your customer account to an order, to a collection
● Apply promotions on a product or on the whole ticket
● Create invoices following the collections
● ...

For restaurants, you will be able to create from this interface personalized seating plans and associate orders to them.
The

Point of Sale

with

Odoo
Legal obligations respected
---
The Odoo Enterprise version respects the legal obligations related to secure cash register software, namely the conditions of inalienability, security, conservation and archiving of data. Odoo delivers you a certificate of compliance with this obligation.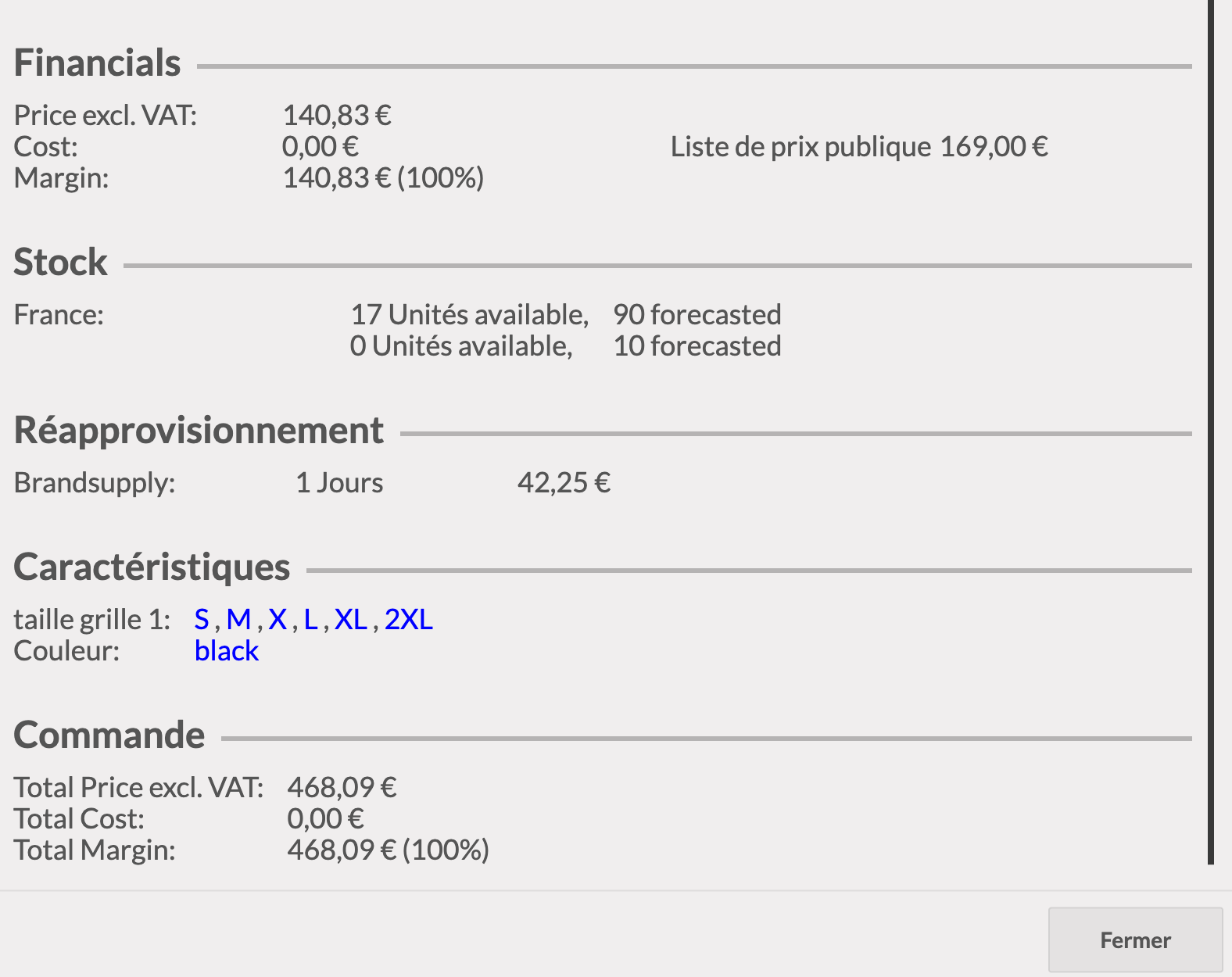 Manage your

price lists
---
After setting the prices of your items in the Purchasing Application, you will find all of your items with the previously defined prices on your cash register. Depending on your type of customer, individuals, professionals, employees, etc., you can create specific price lists for each of them.
You want to make flash sales for your customers?
Linked to the Sales Application, Odoo allows you to set, on a given time slot, prices of items (example: Saturday offer 2pm-4pm, candles at 12,99€ instead of 18,99€).
Be careful, it is important to specify the security rules on price modification so that they are not modified by all your sales teams without prior agreement.
Register
your items in your inventory
When you buy items from your suppliers, Odoo can generate barcodes or use those of your suppliers to list your products in your store. You can also list them via a reference, a name...
In order to avoid registration errors in your inventory, Odoo manages duplicate barcodes and references and informs you.
When you receive your parcels, you will add in your stock, in one click, all the items present in it. Coupled with the Barcode application, you will scan the code written on your package (code set by the warehouse) and all your items will be registered in your stock.

The Point of Sale application allows you, from your cash register, to know the stock of each of your items.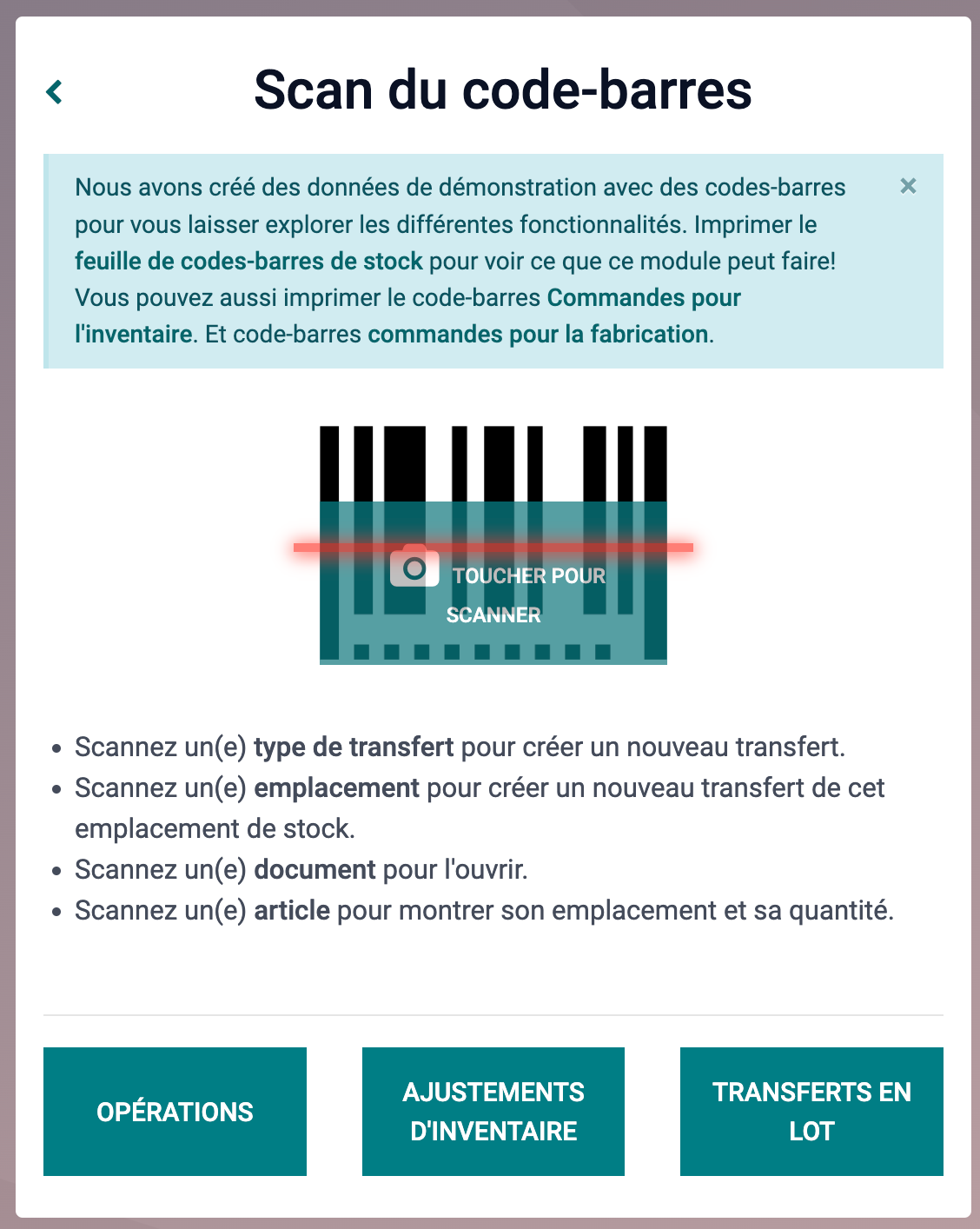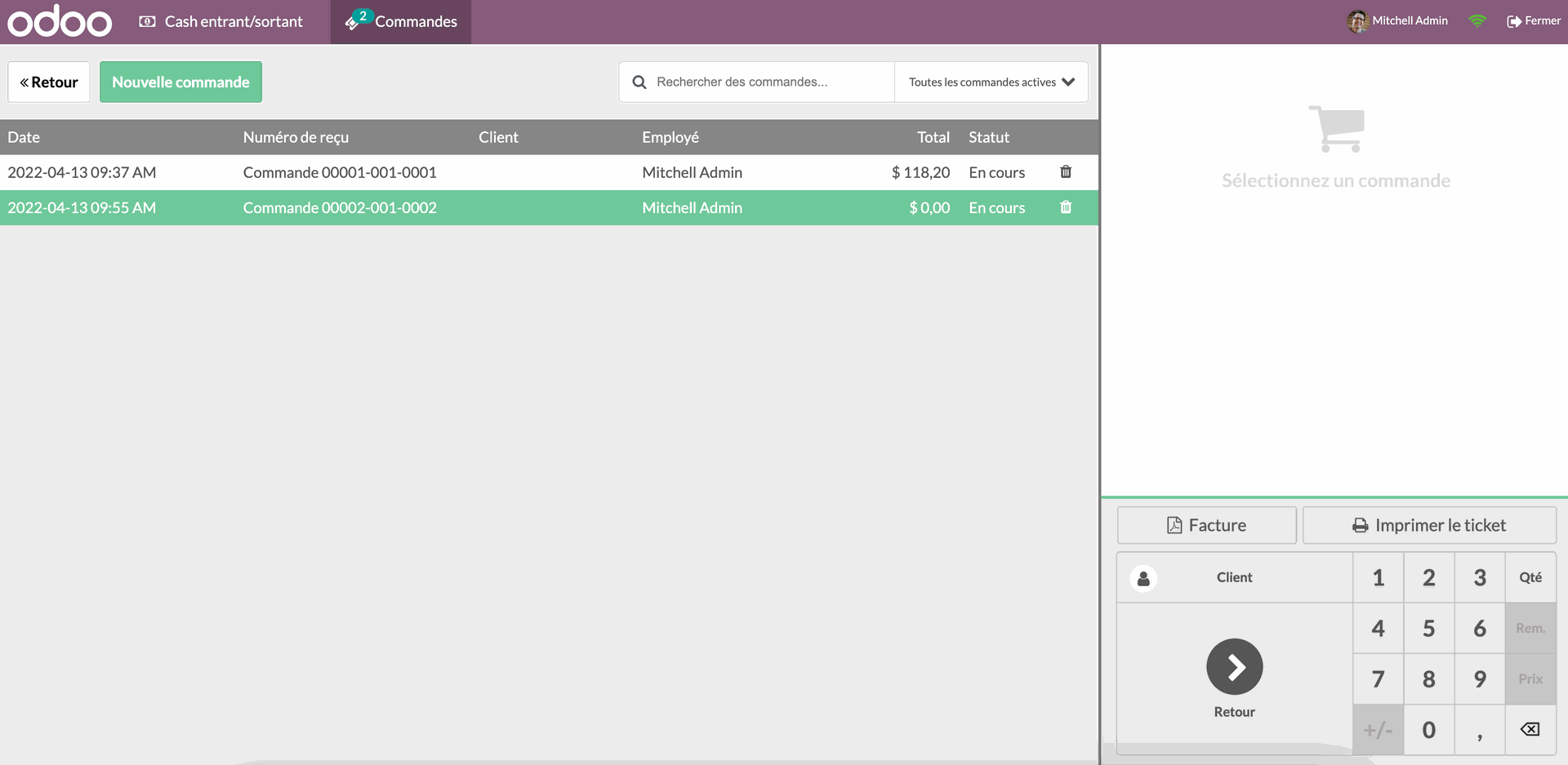 Manage the

flow of your articles


Odoo allows you to link the stocks of your stores and those of your warehouse. So, if you are missing an item, you can place an order from the point of sale to the main warehouse or to another store having it in stock.

Some customers return items to your store. Thanks to your customer's receipt or loyalty account, you will be able to find the item and return it to your store and therefore to your stock. The addition of the product in your stock is done instantly.

Real-time data

With Odoo, you can ask your salesmen to identify themselves before opening their cashier session. This allows you to know the sales made individually and analyze, if you have any, the achievement of their objectives.

Every hour, Odoo allows you to visualize the progress of the day through indicators: Sales, average basket, number of customers, number of receipts...

And at the end of the day, your teams will be able to perform a cash control and notify the cash in your cash drawer. You will also have a summary of all the cash receipts made during the day and the amount per payment method.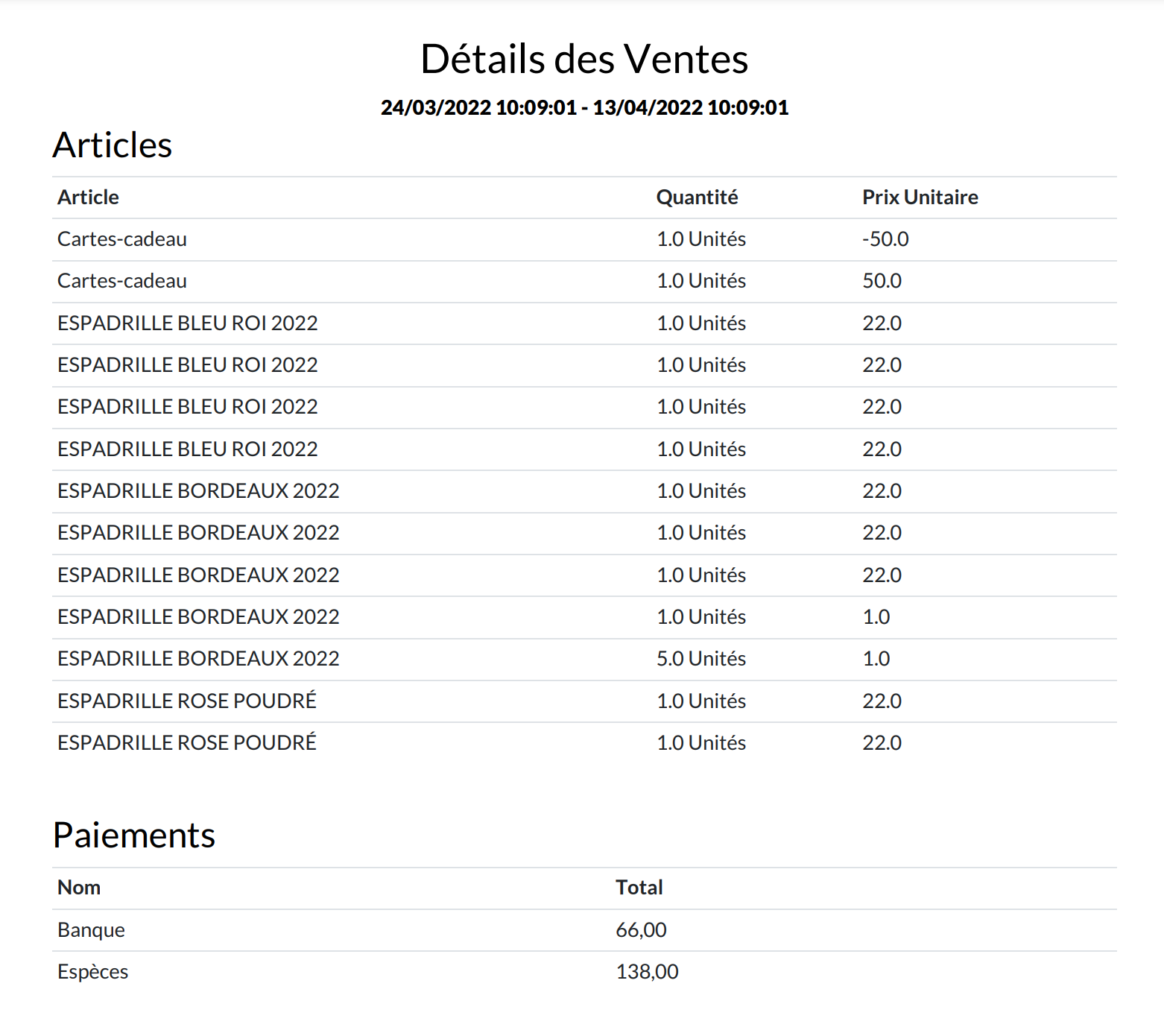 Build

customer loyalty

Odoo allows you to create an account for each of your customers. In this account you will find all their contact information that you will use when sending your invoices.

You will also be able to create a loyalty program for your customers and link it to their account in order to make them benefit from advantages. You will be able to follow on each customer's account the information of their loyalty program: number of points, advantages, coupons...

With Odoo, build customer loyalty with discounts!
At the checkout, you can add personalized discounts on a line of article or on the whole ticket.
During events for example, you can create discount coupons to be used in the store and/or on your website and then send them via an e-mail campaign or by post.
You can even set up the delivery of gifts in your loyalty program.

Conclusion
of the sale
Once the collection is done, you can propose to your customer to print his receipt or to send it by email in order to dematerialize it. Odoo also allows you to generate invoices linked to your collection.

In case of an order for example, you can ask your customer to make a deposit on the total amount of his order. This will then be linked to the estimate of the customer order, which will allow the payment of the difference when the products are delivered to the store.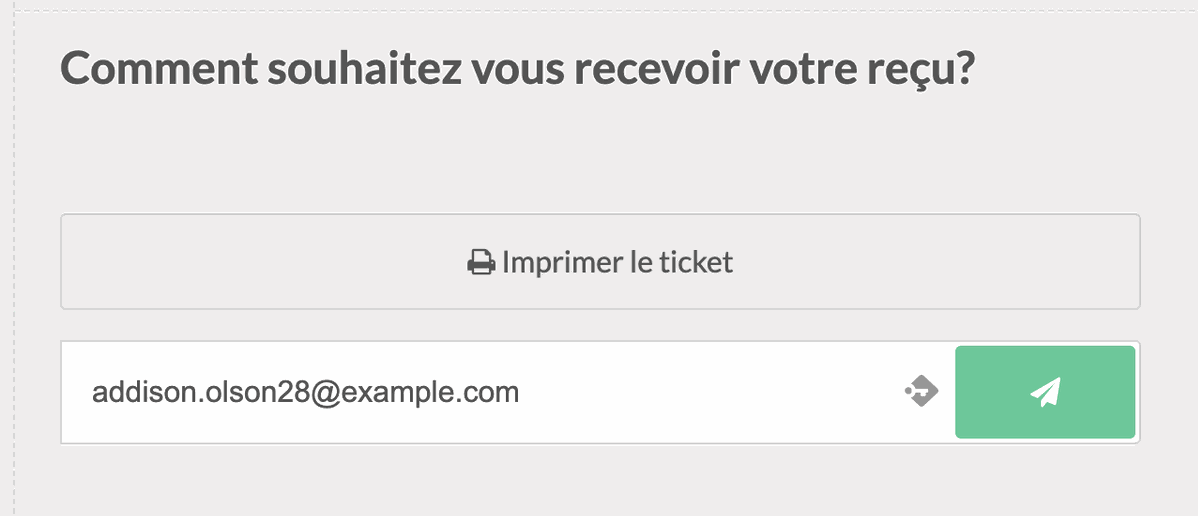 by

Species

Note the amount given on the cash register, then it indicates the amount to be returned. Each evening, a statement of receipts indicating the amount of sales by means of payment is made by your software.
by

Card

For this, you will need to connect your cash register to a payment terminal. Various tools such as Paypal, Adyen, Six, Worldline, Vantiv... exist.
by

Loyalty Account

Your customer has accumulated points (identified with money) via his customer account and wishes to pay with them? It's possible. Depending on the settings of your loyalty program, Odoo allows your customers to use their loyalty points.
An application

available on various media
---
You can manage your cash registers with or without internet connection on computers, tablets, smartphones and on an industrial tool (cash register).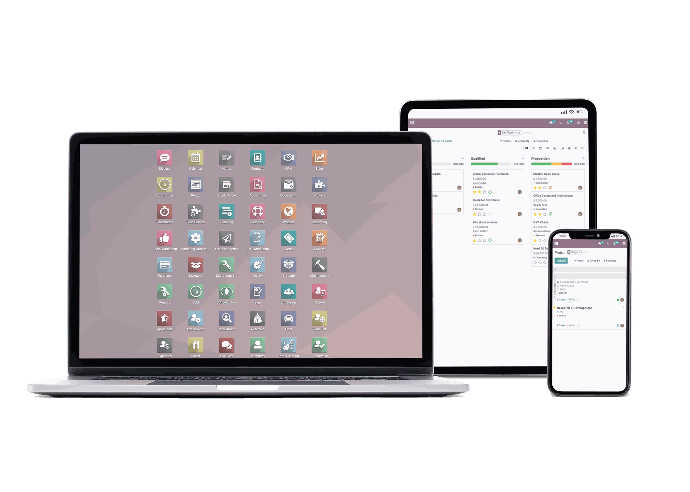 What type of sales outlet?
There are different types of points of sale:
Local trade from the craft industry.
Grocery store.
Convenience Store.
small store.
Supermarket
Superstore
Maxidiscomptes/Hard Discount.
Multi-trade store.
...
What is the particularity of a Point of Sale?
The Point of Sale is a place, often called a store or store, which allows the sale of products/items to consumers. You will find in this one a concept of store (thematic of the decoration of the store), products and a case in order to allow the consumers to pay their purchases.
Definition - Point of sale software.
A Point of Sale software, called PoS (Point of Sales) allows you to install in your store a cash register on various media: PC, tablet, smartphone.