Build your website to your image

A

website in a few clicks
---
With Odoo you can create a showcase website and also an e-commerce website, intranet...
To do so, Odoo offers you pre-designed templates to adapt to your company's image. You will be able to configure the colors of your company, the font... so that the application harmonizes your whole site.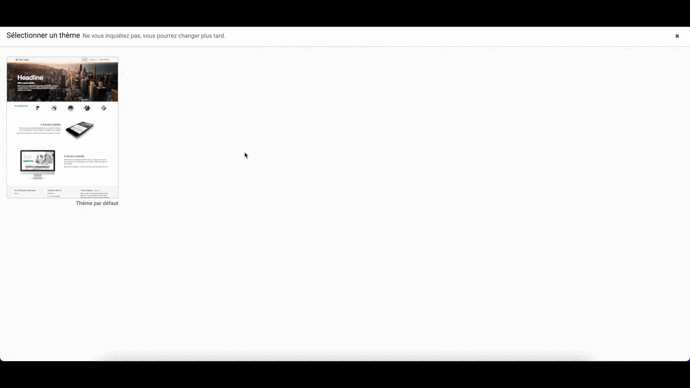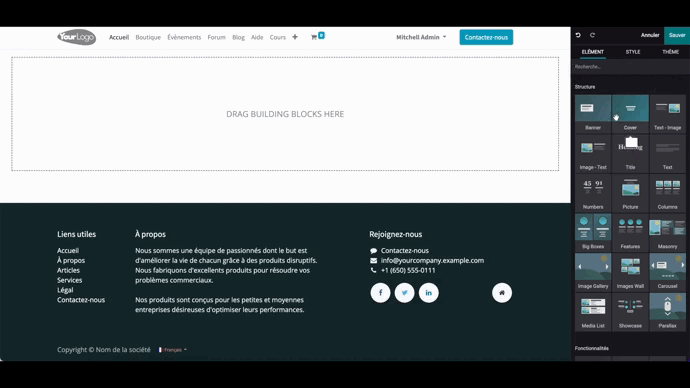 Custom blocks
---
The construction of your website is done through multiple customizable blocks defined in Odoo. Content, images, colors can be modified.
Odoo gives your site an extra touch with pre-designed backgrounds, image and text animations and customizable and harmonious colors. You can even create text and buttons in gradient colors!
According to your graphic charter of company, you can parameterize your colors for the titles, the text, the links... to keep a uniformity in the creation of your site.
Odoo goes even further!
Odoo is connected to free and royalty-free images that will allow you to illustrate the content of your website. YouTube videos and your own photos can also be inserted on the site. For a touch of creativity, Odoo allows you to add filters on your photos directly from your website.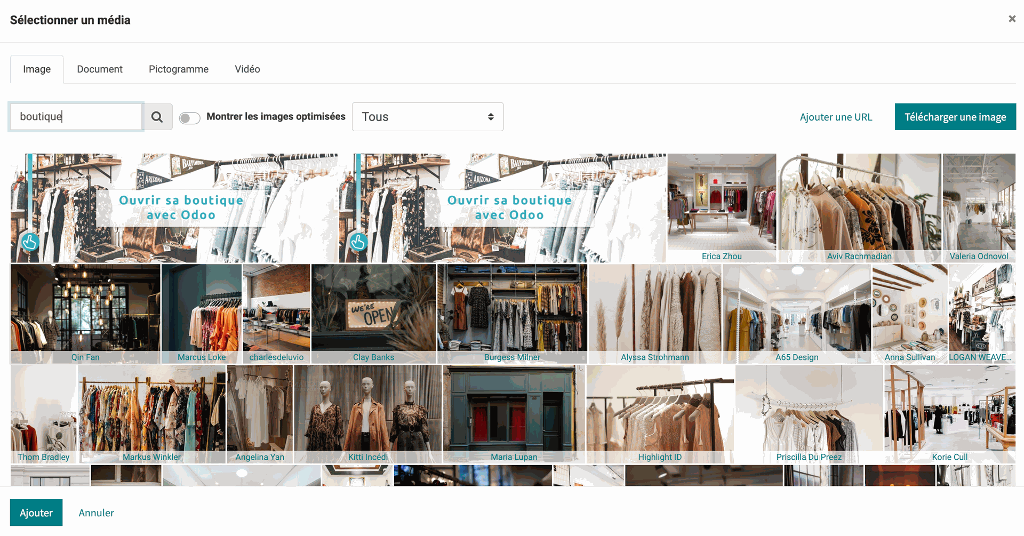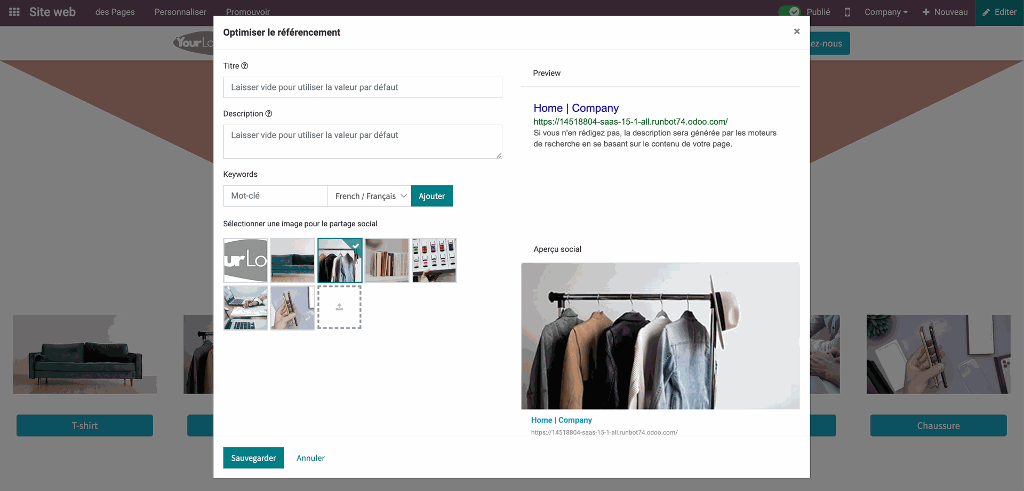 Optimize
your website
---
It is important to reference your website in order to be visible to Internet users. Odoo helps you in this process by offering you to describe your images and promote each page of your website. To do so, you will have to fill in a title for the page, a description and fill in keywords that will be taken in charge by Google. Odoo also allows you to track your website visitors and to link your website to Google Analytics to analyze the behavior of your visitors.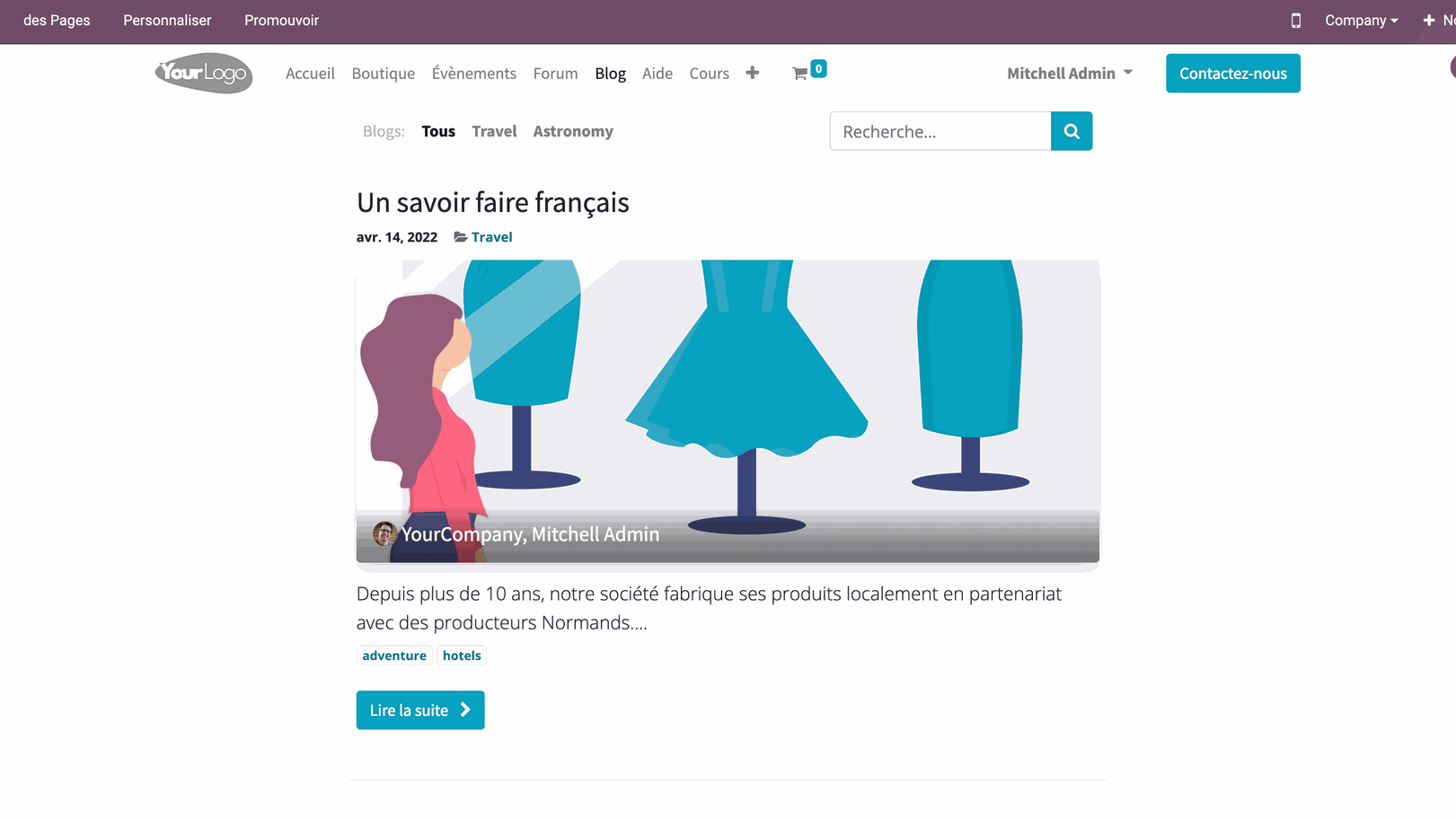 Blog
---
Odoo's Blog application allows you to create articles on various themes and make them visible on your website. All you have to do is share them on your social networks.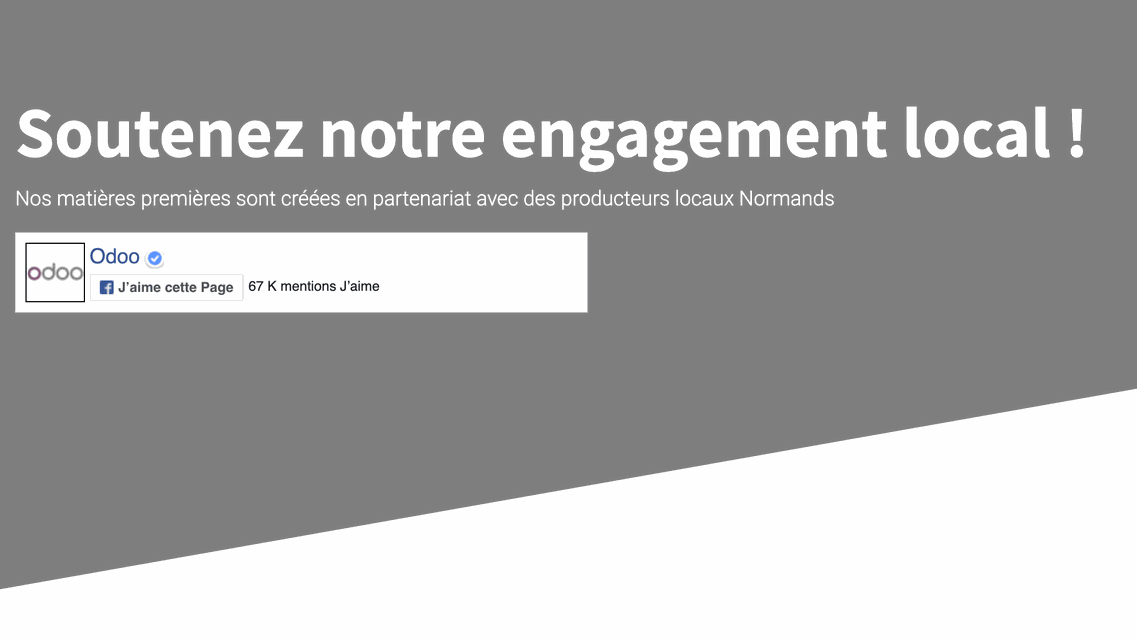 Social networks
---
Social Networking" blocks offer you the possibility to share on your website the link to your Facebook or Twitter page.

Multiple

functionalities

---
You can create pages dedicated to your events via the Odoo Event application and post them on your website to allow your future participants to register. You can then share them on your social networks.

Do you need to recruit? Odoo offers you, with the Recruitment application, the possibility to dedicate a page of your website for your recruitment. You will describe on this page all the positions to fill. Candidates can apply directly on this page. All the applications for each position will then be grouped together in a single platform. This feature saves time for your teams!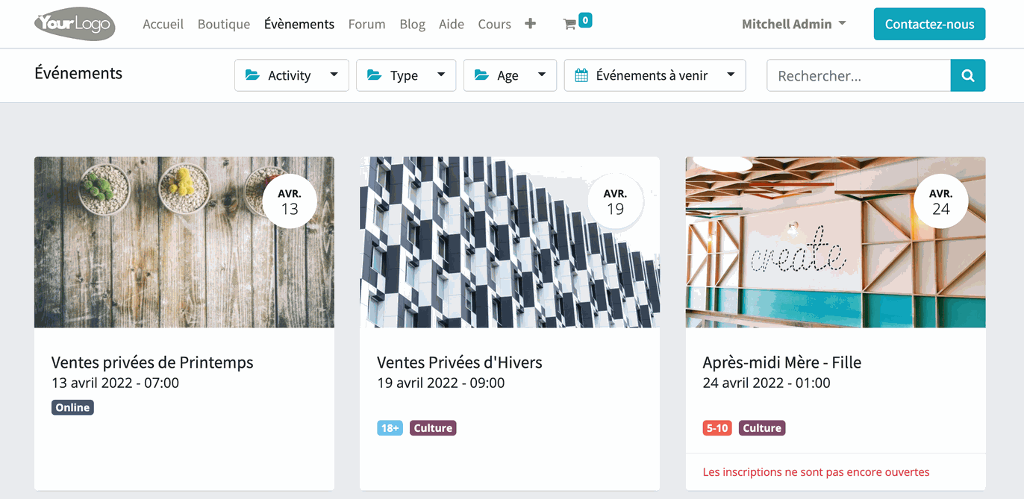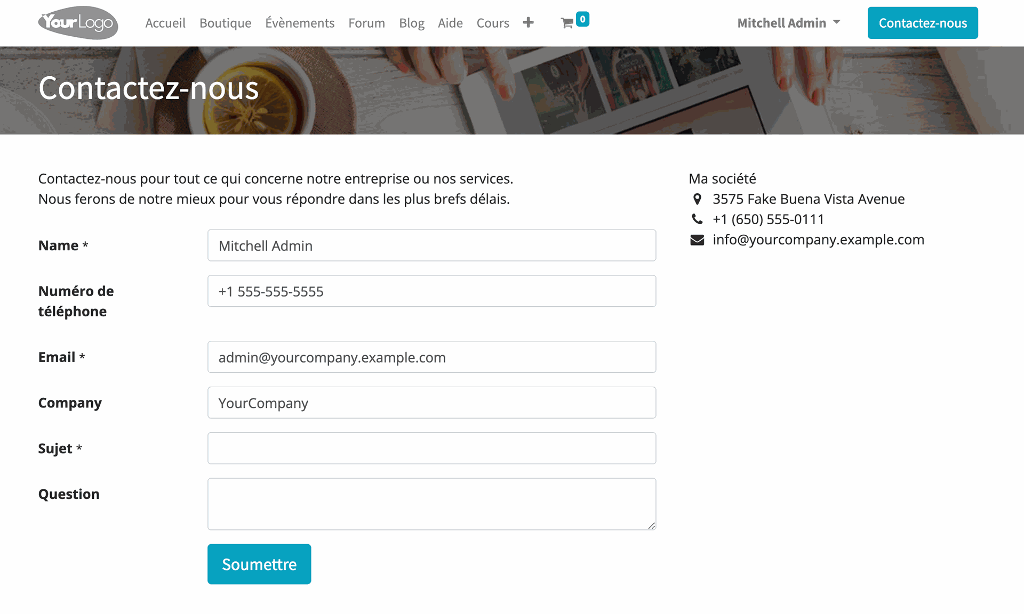 Stay in touch with your users
---
Create your contact form on your website in a few minutes! Odoo provides you with a pre-built customizable block that you will have to complete according to the contact information to collect.
Depending on the objectives of your form, you can choose the destination of the information collected: creation of a lead in your CRM, sending an email indicating that you have made contact, creating an application...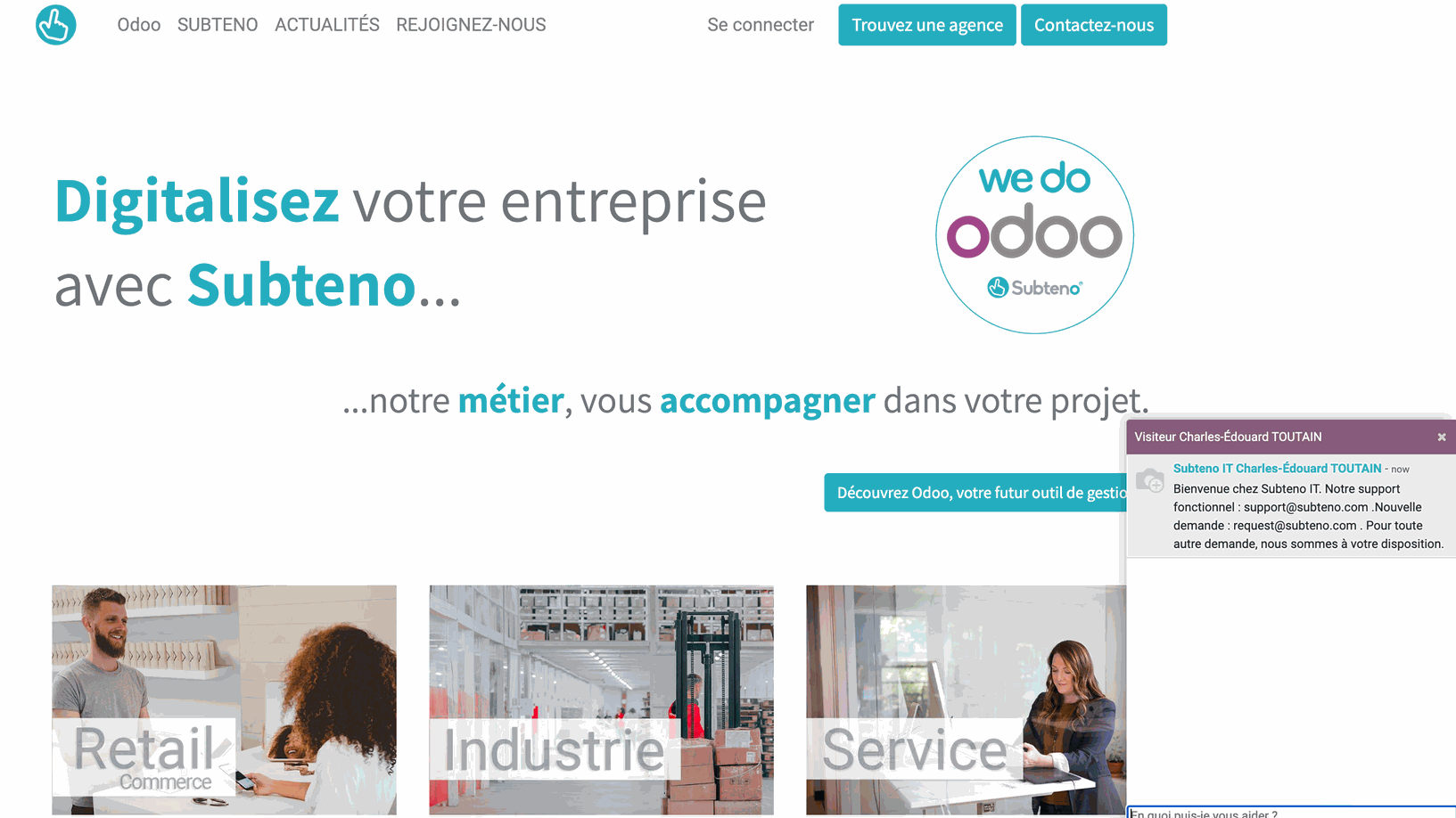 Online chat
---
You can also allow your users to contact you directly on your website via the online chat. This Odoo application allows you to discuss and answer your users' requests without making them wait.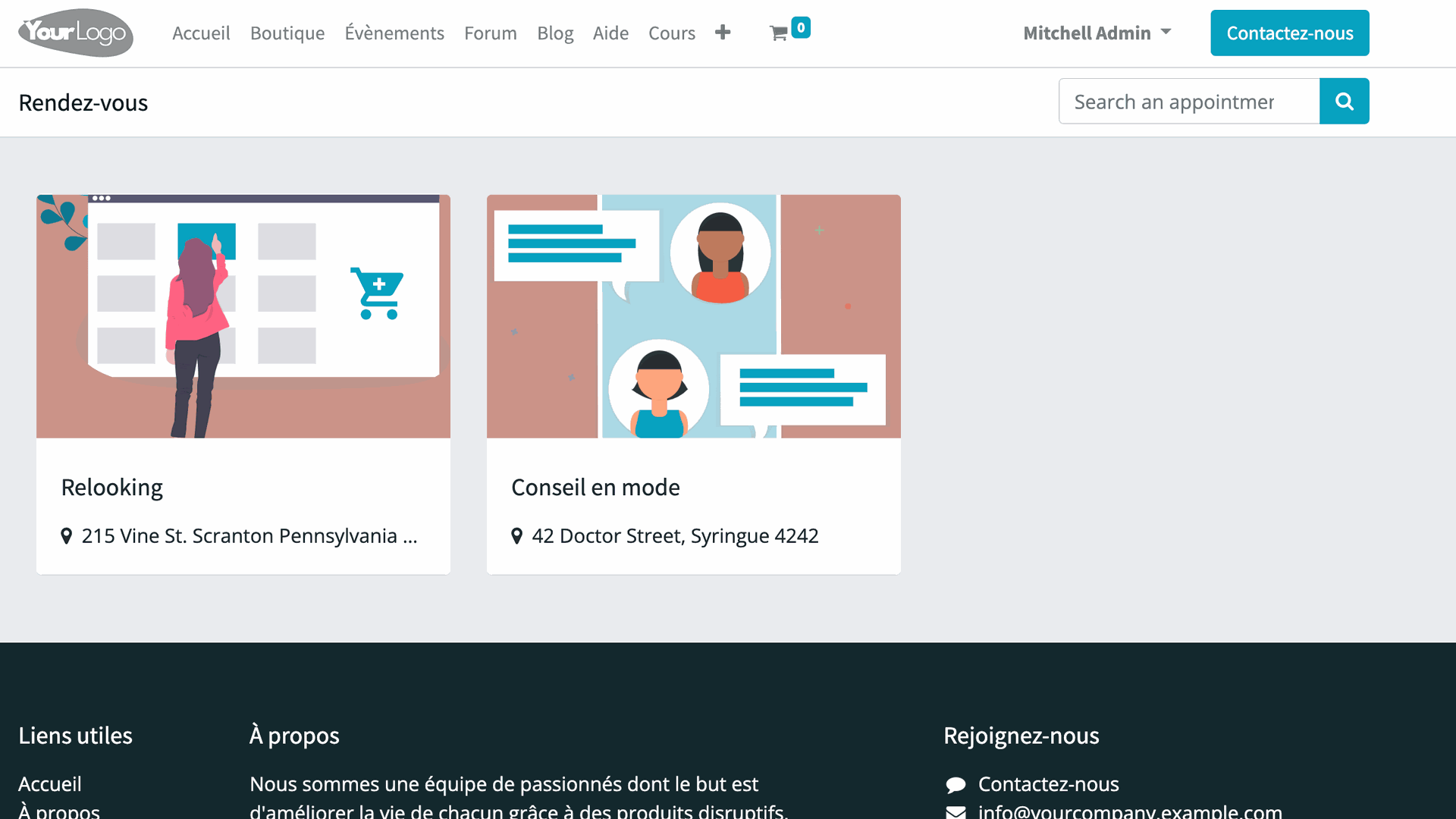 Appointment
---
No more email exchanges to make an appointment! Linked to the Calendar application, your users will be able to make appointments with your teams directly on your website, depending on their availability.

Create your

e-commerce site
---
Linked to the E-Commerce application, sell your products online! Each of them will have a page dedicated to the description of your product (sizes, colors, technical characteristics...). Your customers will be able to buy your products via the website, pay for them and have them delivered.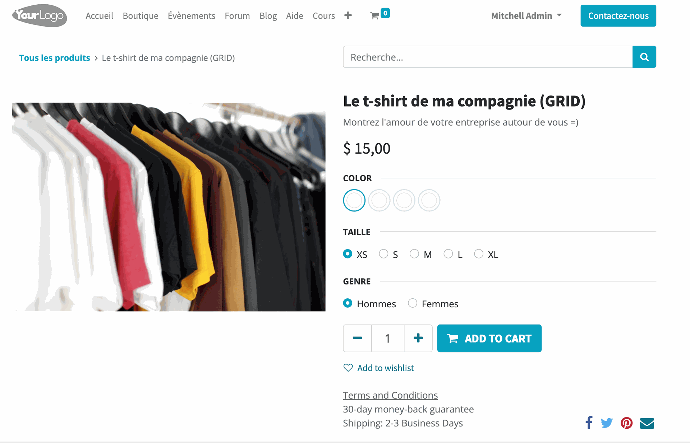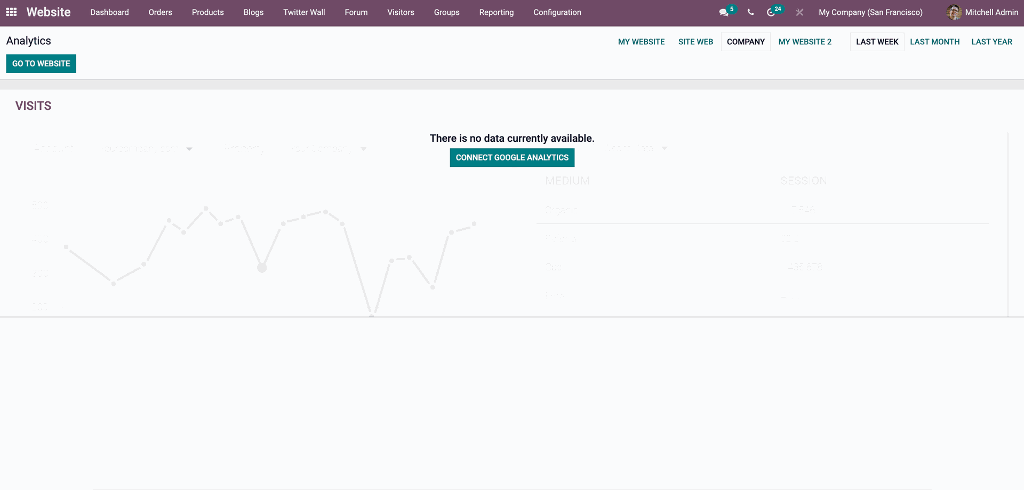 Refer
your website
---
In order to follow the path of your users on your website and analyze various performance indicators such as the number of users, page views, location of your users ...), you can link Odoo to Google Analytics.
This function allows you to centralize all the data related to the analysis of your website on a single platform.
What is a website?
A website is a set of pages linked together allowing the inclusion of content (text/image). This one is accessible via a web address. You can also, depending on the purpose of your site, sell products/articles online on your website.
What are the websites?

There are different types of sites:
Showcase website
E-commerce website
Intranet site
Blog
...
How to create a website?

Various software such as Wordpress, Jimdo, Weebly, Odoo ... are present to accompany you in creating your website.
With Odoo and its Website application, you have to choose a name for your website, a domain name and indicate for which company it will be created. Once this step is done, create your website using a template proposed by Odoo. Then, you can use your creativity to build your website!