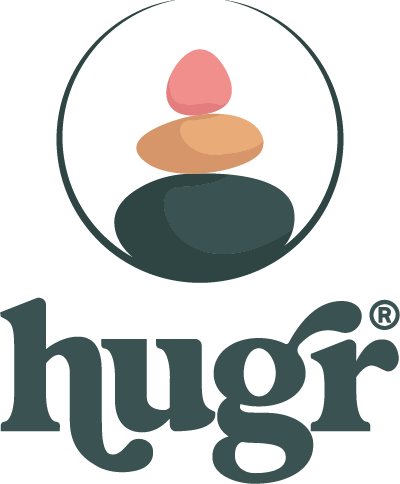 HUGR is an independent store specialized in the sale of
in the sale of stones and minerals, products of well-being and
esotericism, located in downtown Alençon in Normandy.
Coralie, manager of HUGR, uses Odoo on a daily basis to manage her store.

The problem:
In order to start the activity of the store, Coralie, manager of HUGR
needed a simple, complete tool to manage the sale of her products
products in the store and online on a website. Being alone
store, she would like to be able to easily manage her stock, her accounting
her accounting, her website, her marketing...

Our solution:
We directed Coralie to the complete Odoo business management solution.
management solution Odoo. Thus, HUGR manages its store in its entirety thanks to the applications Point of Sale, Purchase, Sale, Website, E-commerce,
SMS Marketing, Email Marketing, Document, Note, Accounting,
Inventory, Stock, all interdependent. HUGR centralizes on a single tool
the management of its store, which allows it to avoid, for example, double data entry (store and website) when putting its products on sale, as well as for its products, as well as for its accounting.

Discover Hugr

Experience feedback

On the point of sale side, what I appreciate is the ease of switching applications to correct any input errors I may have made. I also appreciate the simplicity of adding features to Odoo. For example, we were able to connect our cash register to our payment terminal with STRIPE and set up payment in installments with the ALMA solution. These additions were made possible thanks to the advice of Subteno, which found us software solutions adapted to our activity and connected them to our point of sale. On Subteno's advice, we also implemented dematerialized sales receipts in order to anticipate the new law that will take effect in 2023. As for training, I was quickly trained by the Subteno teams by practicing exercises directly on our Odoo cash register. I found the Odoo software really easy to learn and intuitive. In order to save time when collecting cash, we have set up with Subteno a system for creating customer accounts online via the flash of a QRCode. This way, as soon as I have people at the cash desk, customers can create their account online and receive a 2% discount on their purchase.
Thanks to Subteno for their support.

When I came to HUGR, I had never heard of Odoo and now I am doing well. I mainly use the Website application, which I find easy to use compared to other solutions like WordPress, Joomla and Prestashop that I use during my studies.


Rustik is a medieval immersion park in which the visitors
live scripted adventures on the 40 hectares of the park located in Chailloué, near Sées in Normandy. Once the visitors are in
costume, they interact with farmers, ogres, goblins...
Goblins... and move around the kingdom to live their adventure and succeed in finding the object of their quest.


The problems:
To take part in the park's adventures, you must first pay a registration fee to enable the park to organize and optimize the management of
human, financial and sales (store) flows...
The park encountered problems with customer registrations
especially with the creation of duplicate customer accounts. Moreover, as the payment was not done online, the adventurers did not come to the park even though they had booked. This booking method disrupted the entire flow of the park, making it difficult to manage.
The park also needed to communicate its activities in order to gain visibility.


Our solution:
Subteno has deployed a complete Odoo solution, and RustiK now uses
multiple applications: Events, Sales for the shop part, Messages
store, Messages, Calendar, Contact, Website, Billing,
Stock, Live chat, Application and Configuration.
Thanks to the Odoo Website application linked to Event, adventurers can book the quest of their choice (with or without catering), and
pay directly on the website. The Contact application allows to check and correct automatically the duplicate customer records. The park also sells souvenir products which are managed by Odoo, thanks to the
on Odoo, thanks to the Sales, Stock application...
These interdependent applications allow the park's teams to centralize information, save time, and improve organization: thank you Odoo!
Subteno is supporting RustiK in its development, particularly for
the management of the park's catering flows with reservations, food
and the implementation of a marketing strategy including the sending of SMS, emails...

Discover Rustik
Experience feedback

I was pleasantly surprised, because everything is integrated in Odoo which allows us to combine information in all directions and bring out the statistics, the information we need to be able to move the business forward. Odoo is a solution that works well and adapts to the specificities of the park.
The only small disadvantage we encounter is the version migrations that can be random and that can sometimes disrupt certain applications. We are always a little cautious when an update is made, because we are always used to finding a number in a place that, following the update, changes place. This disturbs our teams.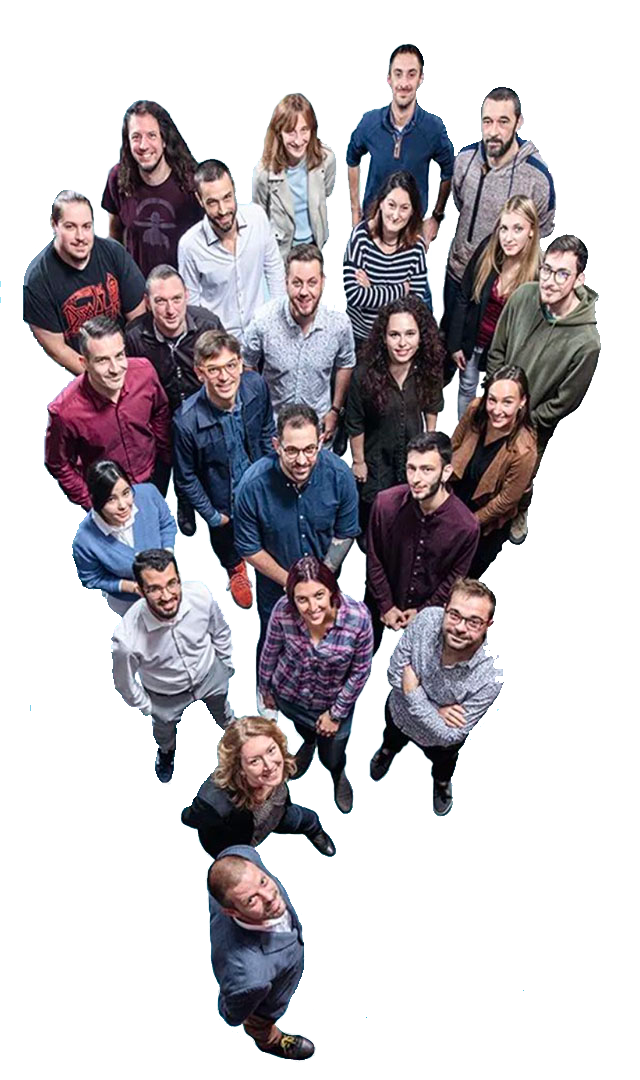 3D Dental Store's core business is the online sale and realization of products and materials for digital dentistry. Following its development, a second company was created to support them: the Dental Technology Cooperative which is the ISO13485 certified production center. In this center, all the articles from digital files are produced. In order to train the customers on the created products, the company 3D Dental Formation, training organization certified QUALIOPI, was created.



Their problems:
At the beginning 3D Dental Store created its delivery notes and invoices via Word and
invoices via Word and Excel. As it developed, a computer solution was needed,
an IT solution was needed: to bring everything together on a single
platform, easy to use, which simply manages the delivery notes and
and invoices. Guillaume MARCOTTE, Research & Development Engineer at 3D Dental Store, found the Odoo solution as the answer to his needs. After a mixed experience with a first integrator, he contacted Subteno.

Our solution:
Subteno has implemented the Odoo solution to allow teams to perform administrative and support activities such as delivery slips, invoices... in a simple and automated way.
Discover 3D Dental Store
Their problems:
When this new company was created, it was necessary to find an IT solution to manage the company's activities. Moreover, they were using a software for their website that was difficult to maintain and to use. Added to that, the Cooperative had a strong constraint: to ensure all the traceability of their production, because each file produced must be connected to a batch number.
Our solution:
Subteno and the Cooperative worked together to set up a single platform to manage all their companies. The website created via Odoo has gained in modernity and its interface has been simplified, making it easier to place orders. Concerning the traceability issue, Odoo allowed the integration of digital files, and the use of the Maintenance application facilitated the management of their production means. The BareCode application reinforced traceability, and we created a specific application for managing the life cycle of their products.

Their problems:
3D Dental Formation is a certified training organization QUALIOPI under the category: TRAINING ACTION. This certification requires precise processes in the realization and the sending of documents to the participants of the trainings. Odoo had to be adapted to the requirements of this QUALIOPI certification.
Our solution:
Thanks to a partnership with the client, our teams have adapted the Odoo solution thanks to the Event, Document and Signature applications, in order to meet all the QUALIOPI requirements. Today, the teams of 3D Dental Formation save a considerable amount of time during the realization of the obligatory documents for each training course.
Discover 3D Dental Formation

Experience feedback

For me, Odoo is the backbone of the company since all the structures and services are connected to it. This solution remains easy to use and is quite accessible. From my experience, I would say that you have to take the time to train everyone as soon as a new module is implemented, because otherwise mistakes are made and time is wasted correcting everything.
The solution is a time saver, it improves communication and allows us to plan tasks together. It's a good productivity tool that allows us to be more efficient.