We are an Odoo integrator
Odoo integrator for more than 14 years, we have reached the highest level
the highest level: Gold Partner.

We master the specificities of the tool since its version 5,
and each year our experts are systematically certified on the
certified on the most recent version.

An ERP / CRM just for you!
Odoo is an ERP / CRM that allows you to cover all of your business
of a company with a single software package. Thanks to these applications
(Project, Sales, Purchase...), your teams will be able to carry out their missions
simply and efficiently with a software adapted to their needs.

Odoo meets all the needs of your company
needs of your company. This Open-Source software is adaptable to your working methods and to your
your business logic. It is the tool that adapts
to your company and not the other way around. Even the even the price can be adapted to your needs!

Each year Odoo creates new features to complement and features to complete and
improve the enhance the ERP. You will have the possibility to to implement the new features
according to your evolving needs, from the
from the versions updated each year.

Odoo supports the different departments of your company
of your company and links them together. More
40 applications allow you to meet each of your
each of your needs, including cross-functional
between different departments.

Découvrez quelques applications Odoo
Our areas of expertise
Since 2008, our teams have developed with our customers
expertise in 3 key sectors:

RETAIL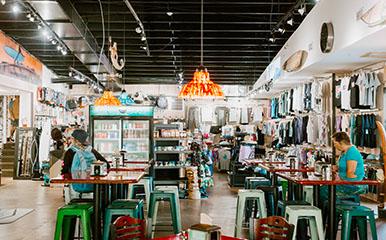 We have accompanied clients in the
in the retail sector and we have
developed an expertise in the
on the various processes used.
We are now able to
to quickly create a complete solution
solution to manage their business, including their business, including their
their points of sale.

INDUSTRY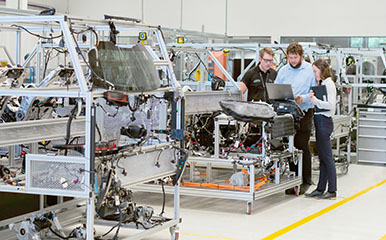 Our teams are made up of
of experts, some of whom are, for example from the industry sector.
industry. They are familiar with the
specificities of the management of
inherent to these sectors of activity
sectors, and know how to design adapted
solutions that are adapted and always
solutions that are always relevant.

SERVICES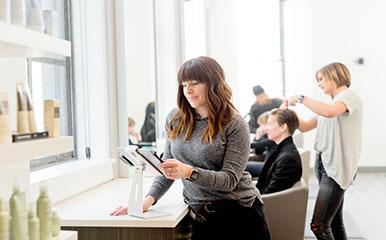 As a service company,
Subteno is a user of the
solutions of the Odoo platform
platform to manage the entire business.
We therefore have a mastery of
applications adapted to the various
of our customers' requirements, and we know know how to adapt them very quickly to their particular sector.




Accompaniment

Expertise
A Project Manager is dedicated to your project in order to accompany you in its follow-up. We are also present to advise you and train you in the solutions to be implemented in your company in order to respond to your business problems.

Our teams, coming from the industrial and retail sectors, develop their technical and functional skills on a daily basis.
Thanks to their knowledge and experience, the research and analysis of customer needs are complete in order to implement the appropriate solution.


Project method

Quality
Our collaborators work together on customer projects, in order to optimize research time and integrate adapted solutions.
A team dedicated to quality is systematically present to provide our customers with quality integration services.

Support team

Let's start your project
It intervenes immediately on any problem encountered while using the tool developed for your company.