Some quick calculations:


For a company woith 10 employees, all with user access to the chosen ERP, the annual cost of each ERP is:
- 15 000 € if you choose a Sage solution.                                                                                           - 9 600€ for an SAP solution                                                                                                                 - 3 000€ if you choose to use Odoo
In other words, the choice of an ERP is important for a company, especially a young one, in order to control its budget. Of course, it is important to equip yourself with an efficient solution capable of adapting to your type of business. We will now detail the strengths and weaknesses of each.  
Ergonomics and use
Today, the majority of ERP systems are complicated to use and often require extensive training to use the software correctly. Therefore, after an initial investment in this type of solution, the company must also train its staff to use the tool.  
Odoo stands out from the crowd by offering a feature rich interface that is simple to use and uniform across all of its modules.
On the other hand, SAP and SAGE offer an interface that is less easy to understand for newcomers.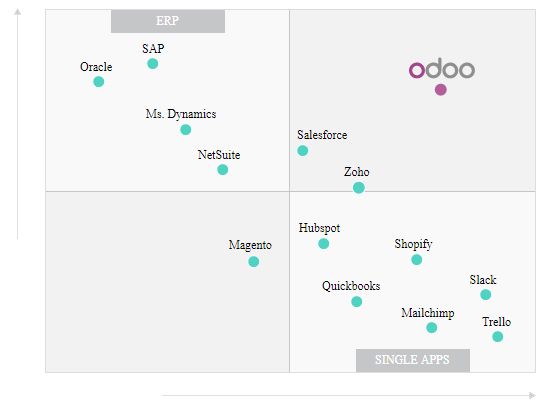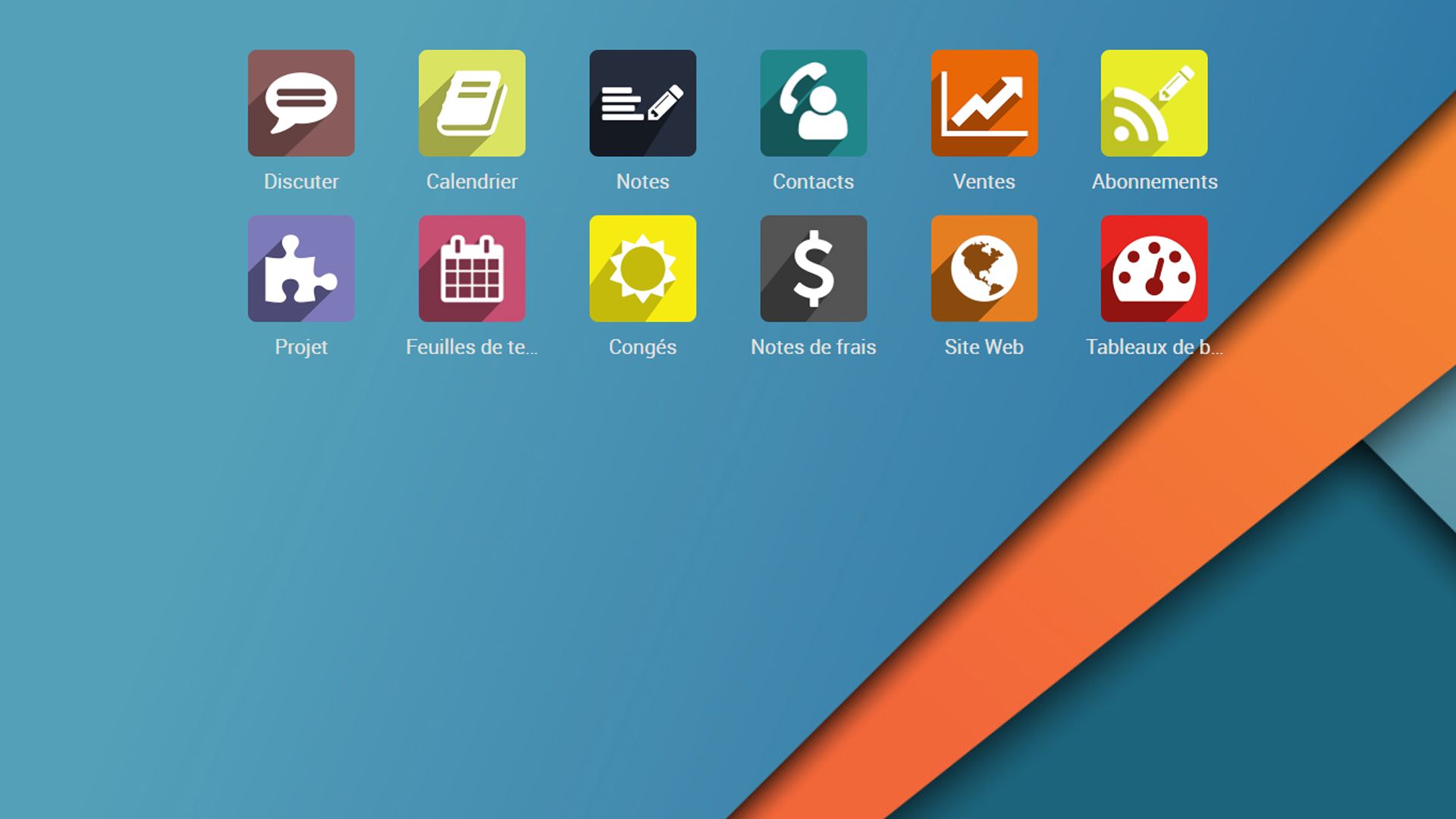 Features
From a functional point of view, SAP and SAGE offer great standard tools to help you manage your business more easily.
Odoo , on the other hand, also offers a multitude of modules that allow you to manage your company without any hassle. There is one difference here:
Odoo is an Open Source ERP that draws its strength from the development of various modules developed by the OCA (Odoo Community Association). Because of this, the possibilities offered by Odoo are immense, since it integrates new modules every day. Discover below the interface of each one:
SAP


Generally speaking, today, SAP is the best-known Integrated Management Software in the field, with a long history of experience that has propelled it into the spotlight to reach the top of the table.
SAP is the business management software provider mainly aimed at large companies. However, in 2002, SAP expanded by offering SAP Business One, its least expensive solution aimed primarily at small and medium-sized businesses. Designed to be deployed quickly, it offers fewer services than its flagship version, but requires a minimal configuration to provide a solution to this type of business.
Today SAP is :
- Approximately 50,000 Clients

- A presence in 190 countries

- 670 global partners

- 650,000 users 

SAP


On the other hand, we find Odoo! Odoo, on the other hand, is directly adaptable to VSEs and SMEs requiring the use of a simple and reliable ERP. Odoo is a suite of applications that optimize and improve the management flow of a company, by simplifying the management process and centralizing it in one place. 

It can also be set up on a Cloud, in order to have permanent access to the software. 


Today, Odoo is : 


Over 2 million users

Availability in over 120 countries

730 global partners

7300 Available enterprise applications 




Odoo
Where SAP has not been able to provide an answer, Odoo has, thanks to an infallible community that develops and improves the tool every day for its users! Here is a non-exhaustive list of additional capabilities that Odoo offers, as standard, compared to its main competitor:  
- Human resources management - Enterprise maintenance management (Maintenance schedule, Multi-shift...) - Quality control service of a product. - And many other applications that leave you the pleasure to discover.
here.
From a purely technical point of view, Odoo is today the easiest ERP to configure, but also the least time-consuming, which makes it the solution of choice for VSEs and SMEs who are looking for a simple and inexpensive tool to optimize their business.  
The other side of the coin is the portability of the code. SAP is developed in such a way that the compatibility of the code with older versions is preserved, unlike Odoo, which requires a migration from one version to another of the code and data each time a change of version is required (which usually happens only once a year, and does not involve a long work).
A similar comparison could be made between Sage and Odoo, where the results would be significantly different. The difference between these softwares is mainly due to the license on each of these ERPs. On the one hand, proprietary ERPs, developing themselves the functionalities they need.  
On the other hand, we find Open Source software, such as Odoo, which allows the formation of communities of developers, who develop and assemble new features and maintain existing ones.  
The OCA (Odoo Community Association) community strongly contributes to the evolution of Odoo and allows it to progresse rapidly in this area.
What choice to make then?
To conclude, SAP is a giant of the ERP market that is able to adapt to the specificities of any company, small, medium or large, but approaching a much higher price than Odoo, just like Sage, as well as a longer configuration (therefore also more expensive).
On the other hand, Odoo is the open source model of today's ERP, with nearly 14 years of experience, and supported by an ongoing community of developers. It is therefore a real advantage for VSEs and SMBs who are looking for a low-cost solution that fits their budget, delivering a product that is sufficient for their business.